English Language Education is a major that studies English, starting from the aspects of reading, listening, writing, and speaking in various ways, such as communicating in business, writing articles, presentations, and drama performances.
As one of the leading universities in Indonesia with an international standard curriculum, Sampoerna University provides an English Language Education program for students who wish to focus on becoming prospective English teachers.
Before discussing this major at Sampoerna University, the following is a discussion of the major, the required skills, the courses, job prospects, and so on.
What is an English Language Education Program?
In contrast to the English Literature program which focuses on studying linguistic and literary aspects, students of this department will gain educational and teacher training knowledge which will prepare them to become English teachers at the Elementary School (SD), Junior High School (SMP), and Senior High School (SMA) levels.
Graduates of this major are employed by many public and private institutions in Indonesia and abroad. Later, these graduates will get a Bachelor of English Language Education (S.Pd) which is equivalent to S1.
The Excellence of the English Language Education Program
English is an international and standard language used for communication by people around the world. Therefore, this program cannot be overlooked because English proficiency is needed for the present and in the future.
In addition, there are several other advantages for graduates of this major, including:
Besides becoming a school teacher, these graduates can also open English language courses or translation services.
Graduates could become a tour guide by joining a tourist center. English is an international language, so your proficiency will be elevated by communicating with tourists from all over the world.
You can join the creative and media industries, such as voice actors in subtitled films, making film subtitles, and also journalists.
When you are on vacation, you don't have to worry about communication because you are already proficient in English.
Not only proficient in linguistics, you will also have understanding about economy, politics, culture, and history of countries where English is their mother tongue.
Related article: Jurusan Psikologi Sampoerna University: Apa Saja Prospeknya?
Differences between English Literature and English Language Education
English Literature major focuses on the language learning process. You will study sentence structure, translation, interpretation of a sentence, story, and all things that focus on the language itself.
Meanwhile, English Language Education is more focused on teaching and training. In this major, you will learn the basics of English such as listening, reading, speaking, writing, grammar, and others.
You will also learn good teaching methods, also teaching curriculum, teaching syllabus, and other matters related to teacher training.
The clear difference between the English Literature major and English Language Education is the word "Education" in the department name. "English Language Education" focuses on English for the educational process, while "English Literature" focuses on linguistics and literature.
Linguistics will focus on the world of language, while literature is all things related and commonly seen in literary works.
Graduates of the English Language Education Program will hold a Bachelor of Education degree (S.Pd.), while English Literature graduates will hold a Bachelor of Humanities degree (S.Hum.).
Graduates majoring in English Language Education are prepared to become teachers at the secondary school level (junior and senior high school). Meanwhile, graduates majoring in English Literature are prepared to become interpreters, translators, tour guides, diplomats, and etc.
There are no specific requirements for entering the English Language Education program. However, you might asked to have some skills such as:
Persistent
Structured
Independent
Have Broad Knowledge
Communication Skills
Interpersonal Skills
Ability to work with a Team
Problem Solver
Critical thinking
Ability to understand and process information in the form of words
English Language Education Course
The following are some of the courses in the English Language Education program such as:.
Literal Reading
Basic English Grammar
Literal Listening
Speaking of Everyday Communication
Speaking for Group Activities
Interpretive and Effective Reading
Intermediate English Grammar
Interpretive Listening
ICT Language Learning and Presentation
Education Psychology
Advanced Listening
Paragraph Writing
Speaking for Formal Setting
Critical Reading
Essay Writing
Basic Poetry
Language Learning Assessment
English Morphology and Syntax
Education Management
Semantics and Pragmatics
English Curriculum and Instructional Plan
Micro Teaching
Instructional Material and Development
Sociolinguistics
Teaching English to Young Learners
English Phonetics and Phonology
Principles of Language Learnings
Business English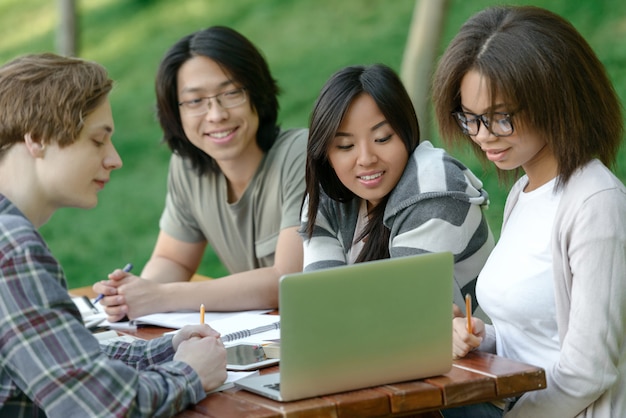 Department of English Language Education at Sampoerna University
The Department of English Language Education is part of the Faculty of Education at Sampoerna University. It prepares students to become qualified English teachers who are able to teach using the latest technological approaches.
This program offers students the opportunity to explore contemporary theory and practice with an English curriculum which develops skills in teaching English at various levels.
Advantages of the English Language Education Program at Sampoerna University
The following are some of the advantages of the English Program at Sampoerna University compared to other universities.
Small class sizes consist of 30 students to make the learning process more effective.
Using the latest technology in the learning process.
Contextual learning through the School Experience Program (SEP).
Learn from experts with direct knowledge in education.
National Educator Conference every two years.
Capstone Project: Applying knowledge in real contexts.
Lots of job opportunities in the best schools.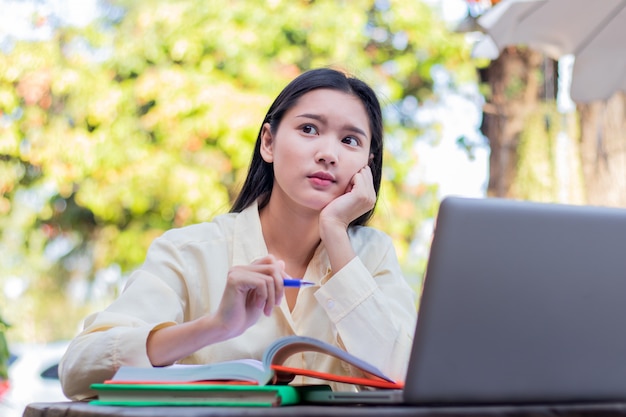 Job Prospects for English Language Education at Sampoerna University
The job prospects for this major at Sampoerna University have many offers even before graduation. Almost 100% of students get a job within 2 months after graduation.
Graduates of Sampoerna University have earned a reputation for excellence and teaching experience at various schools in Indonesia. The other job prospects for this major are:
Translator
Editor
Embassy Staff
Flight Attendant
Journalist
Writer
Graduates of the Faculty of Education program are future leaders who are passionate about lifetime learning and transforming education.
These graduates will have strong abilities in interdisciplinary thinking and new technologies by having great skills and enthusiasm in teaching, good morals, and willing to contribute to the transformation of society.
For further information regarding registration, curriculum, visits, and information about Sampoerna University, please fill in the data below.
[formidable id=8]
Reference:
Quipper