The entrepreneurship program is one of the study programs that is in great demand today, especially for those who want to become young entrepreneurs or work in the business sector.
So what exactly is this entrepreneurship program and what are the courses and job prospects like? Also, where are the best entrepreneurship majors in Indonesia? Read more about this program here!
Description of Entrepreneurship Program 
Entrepreneurship is self-employed. According to The Great Indonesian Dictionary (KBBI), entrepreneur means a person who is smart or talented in recognizing new products, determining new production methods, setting up operations for procuring new products, marketing them, and managing their operating capital.
So in short, the entrepreneurship program is a study program for students to learn all about entrepreneurship. Some of the main things that will be studied in this major are identification of good business opportunities, concepts, and strategies in setting up and developing a business.
All of these things relate to business management procedures and innovation, developing creativity in businesses, and how to find and run new businesses.
Knowledge and Skills 
There are several knowledge and skills that will be obtained when choosing this major as a study program:
Detail oriented ability.

Ability to describe ideas.

Communication skills.

Ability to work with a team.

Research and analysis skills.
Why Should You Choose an Entrepreneurship Program?
There are many reasons why choosing entrepreneurship as a study program is highly recommended. Currently, entrepreneurship has a very important role in the national economy, making many universities start to open this study program.
In addition, the number of new businesses or start-ups continues to increase in Indonesia every year, now there are thousands of them. Entrepreneurship programs prepare graduates to enter or create new businesses of their own.
There are many capital borrowers including the government that makes many people to easily get capital after graduating from the entrepreneurship department to create new businesses. In addition, graduates of this study program are indeed prepared to be able to own and manage their own business after graduation.
Related article: Keunggulan Memilih Jurusan DKV di Sampoerna University
Entrepreneurship Program Courses
There are many courses that will be studied in the entrepreneurship program, here are some of them:
Business Macroeconomics

Accounting and Business Decisions

Business Information System

International Business

Human Resource Management

Entrepreneurship and New Business Creation

Change Management and Organizational Development

Management Skills

Innovation Management

Business Microeconomics

Entrepreneurial Business Planning

Managerial Research Methods

Creativity and Innovation

Taxation

Effective Organizational Design

Competitive Analysis

Consumer behavior

Business Communication

Marketing Management

Business Process Development

Business Law

Operation management
Entrepreneurship Program Job Prospects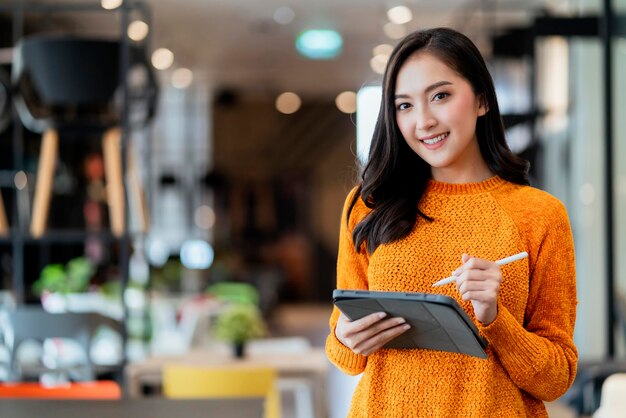 How are the job prospects in the entrepreneurship program? It is the most frequently asked question about this major. Whereas, the job opportunities for graduates of this major are enormous, they can create jobs for themselves and also for others.
Apart from that, this study program also prepares their graduates to become entrepreneurs, not only for new businesses, but also to increase the productivity of existing businesses.
There are several job prospects for graduates in entrepreneurship program, such as:
Beginner entrepreneur

Business designer

Business consultant

Franchisees

Investors

Social entrepreneur

Business developer

Business companion

Company policy maker

Human resources consultant

Financial consultant

Credit Analyst

Public auditors

Marketing consultant and analyst

Market research analyst and marketing specialist

Sustainable business planning

Online marketing strategy maker

Business development manager

Capital investment manager

Business teacher
Lectures in the Department of Entrepreneurship 
In this study program, students will be learning about good business management and if it is suitable to SOP (Standard Operating Procedures), as well as a focus on new ideas or widely unused ideas. Basically, studying in this major prepares someone to manage a business from scratch into running the business on a daily basis.
Business models management, allocating resources, and developing company products are some of the things to be learned, as well as identifying opportunities, planning businesses, seeking creative ideas, and developing innovative businesses with measurable risks.
Entrepreneurship Program at Sampoerna University
Entrepreneurship culture has become part of Sampoerna University's DNA. The history, resources and experience of Sampoerna University in entrepreneurship make this university a perfect place to learn, not only how to start, but how to finish well.
The degree in entrepreneurship from Sampoerna University is Bachelor of General Management (S1). This bachelor degree in management with a concentration in entrepreneurship combines coursework and the application of real-world entrepreneurial principles. It is done through a business incubator owned by Sampoerna University, business case studies and through a partnership with Mekar, a venture capital firm.
In addition, Sampoerna University also brings successful entrepreneurs in Indonesia to come to Sampoerna University on a regular basis to share their challenges and successes with the campus community through the CEO Talks and Founders in Action programs.
Studying in the entrepreneurship program will provide an overview of the latest ideas in new business creation, financing, growth and innovation. In 2017, all graduates from the Faculty of Business found jobs immediately within 2 months of graduation.
The following are careers that can be pursued after graduating from the entrepreneurship program at Sampoerna University:
Entrepreneur

Intrapreneur

Business Manager

Product Manager

Investment Manager

Business Intelligence Analyst

Business Consultant
Scholarship Opportunities at Sampoerna University
At Sampoerna University there are lots of opportunities to get scholarships for all students. In addition, graduates majoring in entrepreneurship from Sampoerna University also have the opportunity to obtain a degree from the University of Arizona, one of the world's leading universities due to credit recognition from the campus.
For further information regarding registration, curriculum, visits, and information about Sampoerna University, please fill in the data below.
Reference