Get ready to apply to the Sampoerna University with these top tips.
​​Ready to start your higher education journey? If so, you're in luck! In this article, we will provide you with some top tips to help you prepare for the application process. Whether you're a high school student looking to take the next step in your education or a working professional seeking to further your career, these tips will help you get ready to apply to Sampoerna University. So, let's get started!
Don't wait until the last minute to start your Sampoerna University application! By beginning the process early, you can avoid the stress of trying to rush through everything and give yourself the time you need to carefully review and strengthen your application. Starting early also allows you to gather all necessary materials and review requirements and deadlines, and to seek help or clarification if needed. So, take control of your higher education journey and start your application today.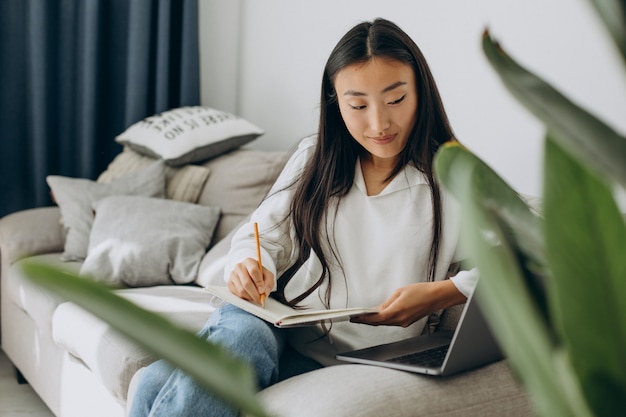 Check the dates and deadlines.
As you work through the SU application process, it's important to keep track of the dates and deadlines for each step. This includes things like the deadline for submitting your application, the deadline for submitting transcripts and other materials, and the deadline for accepting an offer of admission. By keeping track of these dates and deadlines, you can ensure that you are meeting all of the necessary requirements and that your application is on track. Make sure to mark the important dates and deadlines on your calendar and set reminders to help you stay on top of everything.
Use a current email address.
It is important to use an email address that you check regularly, as you don't want to miss any important updates or information about your application. The university may use your email address to send you updates about the status of your application, information about orientation and enrollment, and other important messages. Make sure to provide a current and active email address on your application to ensure that you are able to receive and respond to all communication from the university in a timely and effective manner.
Before beginning your application to Sampoerna University, it's a good idea to review the application guides and checklists available on the SU Apply website. This can help you understand what is required for a complete application and give you a sense of what to expect as you go through the process. You can also find the academic calendar to understand the schedule over the YA.
Gather your course info before you start.
It's a good idea to gather all of the necessary information about the courses you are interested in. This can include details about the program requirements, course offerings, and any other relevant information. Having this information on hand will make it easier for you to complete your application and ensure that you are applying to the right program. So, take some time to gather your course information before you start your application. This will help you feel more organized and prepared as you begin this exciting journey.
Starting your application early and taking your time to complete it correctly is essential for a successful and stress-free process. Be sure to carefully read the questions and use the help menu if you need assistance in completing your extended profile. Taking the time to do this correctly will ensure that your application is as strong as possible and that you are presenting yourself in the best light. So, don't rush through the process – start your application early and take your time to ensure a smooth and successful experience.
Don't hesitate to reach out for assistance. You can ask for help from your high school counselor, community college counselor, or use the Apply Support resources available to you. Seeking out help when you need it can ensure that your application is as strong as possible and increase your chances of being accepted to the university. Don't be afraid to ask for help – there are resources available to you that can make the application process easier and more successful.
Before you submit your university application, it's a good idea to review it with a family member or counselor. We have a Student and Parents Advisory Center (SPAC) to support students choose their path. Sampoerna University's Student and Parent Advisory Center (SPAC) is a unique resource that provides students and parents with unbiased, comprehensive information about education options and helps them identify the program that will best support their academic and future goals.
Fee waivers may be available.
Fee waivers are a way for students to have their application fees waived or reduced if they meet certain criteria. Sampoerna University offers a number of award and tuition grant opportunities for students, including the Sampoerna University Merit Award (SUMA) and the SPARK Presidential Scholarship (SPS). These programs are designed to recognize and support the achievements of high-performing students, and can help to offset the cost of tuition and other expenses associated with pursuing a higher education.
Sampoerna University provides documentation of all fees and tuition charges for students from the time of their application for admission through their enrollment. Tuition and fee rates are set annually and may be subject to change.
The university also offers tuition discounts and waivers for eligible students, which will be acknowledged in writing by the Bursary on the student invoice each semester. Tuition and fees are determined based on the student's enrollment status (such as active, inactive, or on leave) and may be adjusted accordingly. Any questions about tuition and fees at Sampoerna University, the Bursary Office is available to assist you during business hours (8:00 am to 4:30 pm, Monday – Friday).
Get started today at bit.ly/applyatSU.
Sampoerna University, a world-class institution, offers individuals the opportunity to pursue a life-changing college degree through its accessible education programs. Here are just 10 reasons to apply to the Sampoerna University.
Fill out the question form below and tell us how we can help you.
Related article:
What Can I Do with a Psychology Degree?
What Can I Do with an English Language Education Degree?