Economics is one of the sciences that has developed since the days of ancient civilizations, starting from the simplest form. Until then, economics has developed to be more complex and structured. One of the most popular types of studies in the world of economics is macroeconomics.
Macroeconomics are specifically part of economics branch that studies how the economy as a whole. Some of the issues discussed in this branch of economics include inflation, unemployment, price levels, economic growth, economic development, national income to gross domestic product (GDP).
Understanding Macroeconomics
Two branches of economics are macroeconomics and microeconomics, these two economic theories contradict their content. Macroeconomics focuses on the economy as a whole and in total, while microeconomics focuses more on individual economic units. The difference between these two economic theories is also based on how experts emphasize the theme of the discussion.
Macroeconomics is an instrument in analyzing and designing a series of policy targets related to economic problems. Including inflation, employment, economic growth to the balance of payments that takes place continuously.
This branch of economics can also be used to analyze producers as a whole. Consumers also do not escape the target, analyzing in the context of how to allocate income to buy products or goods and services. Macroeconomics is an important part of the branch of economics and inseparable.
Macroeconomic Goals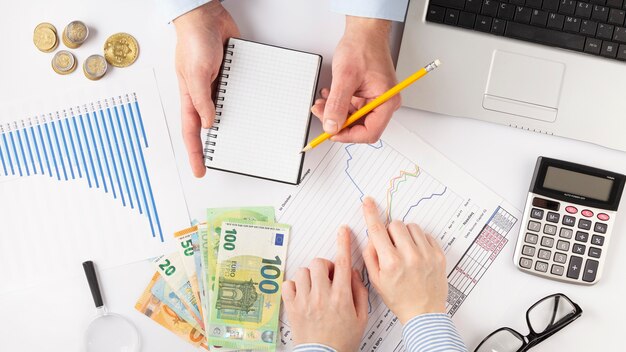 Creating Jobs
Policies produced in macroeconomics are intended to regulate job creation. This makes the state able to regulate the high and low unemployment, because if it is at a high number it will have a bad impact on the country.
High Domestic Production
A lot or less of a country's production capacity depends on the high and low amount of incoming investment. Domestic saving depends on people's income and interest rates, because it is useful in increasing the production capacity in the country.
Creating Stable Economic Conditions
The country's economic stability is included in the price of goods, employment to people's income. The objective of macroeconomic policy is to stabilize the price of goods and create jobs, so as to have a positive impact on the country.
Macroeconomic Scope
Determination of the Level of Economic Activity
Macroeconomics forces the state to explain the ability to produce goods and services, so its scope includes several things. Such as company spending (investment), government spending, exports and imports to household spending for consumption.
Government policy
The government of a country must make various efforts to overcome economic problems, both through fiscal and monetary policies. Fiscal policy here is a series of steps taken by the government to change the amount and structure of taxes.
The goal is to influence the economic activities of the country as well as the people within the country. Monetary policy is the government's step in influencing how much money is in the community in the economic corridor.
Aggregate Expenditure
This means that overall expenditure, if this expenditure cannot reach the ideal level, the result will be problems in the economy. The realization of job opportunities that monitor the rate of inflation, ideally this expenditure is at the required level.
Influence of Macroeconomics on Business
Of course, some general problems related to the economy, such as inflation, unemployment, balance of payments and so on. Macroeconomic problems arise because economic growth does not fully achieve its objectives. Such as disguised unemployment, lack of stability and economic growth.
As a result of that, there will be consequences that follow, such as unemployment that arises because some of the workforce is not absorbed. Inflation creeps in at a time when the economy becomes less stable. The growth phase stops or stagnates, this condition arises when the economic rate does not meet the growth goals adequately.
Problems that arise can also be caused by too little demand on the amount of gross production, such as unemployment exists because there is too little demand. Meanwhile, inflation arises due to too much demand. Macroeconomics has an influence on the business climate and has become a certainty, because the prevailing rule is the magnitude of economic change.
Examples of macroeconomics that have an impact on problems in Indonesia include banking and bad credit, then the crisis of the domestic exchange rate against foreign debt, and thirdly, unemployment and poverty. And lastly, what often appears in business is the growth of the economy itself which does not achieve its goals. Some of these problems also have an impact on people's lives in the country they live in.
This is a brief explanation of macroeconomics, its meaning, principles and objectives. Sampoerna University's Faculty of Business is one of the few faculties in Indonesia that offers a concentration for the Finance and Banking study program.
Sampoerna University's School of Business offers a curriculum that has been co-developed, not only to meet national requirements (for undergraduates), but also to go beyond these requirements by teaching an education that meets US college standards.
Business Faculty students have the opportunity to get an Associate's Degree (equivalent to D3) and/or a United States Bachelor's Degree (equivalent to S-1). All Indonesian S-1 degrees at Sampoerna University are included with a US Diploma supplement from a leading university there. For more information about Sampoerna University's Faculty of Business, click on the following link.
Reference
Wikipedia